We design,  manufacture, refurbish and repair:-
Indoors
Flatpack furniture assembly
 Improving homes with wooden structures, both indoors and out.
Contact us via email: brian@woodnewt.com or Mobile: 07980817041, and see what Woodnewt can do for you.
Storage creationGo to top.
such as shelving, boxes, fitted units or cupboards.
Boxing in unsightly fittings such as  pipework, or electric/gas meters
Bespoke furnitureGo to top.
Professional / hobbyist tools and equipmentGo to top.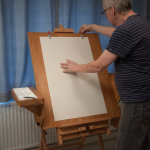 Door hangingGo to top.
Including fitting of door furniture, like hinges, locks, latches, handles/knobs and letter boxes.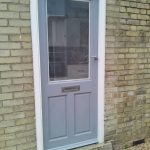 Porch refitGo to top.
Some things just need fixing!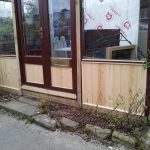 ShelvingGo to top.
Functional or home space!

Outdoor structuresGo to top.
For example:- trellis, pergolas, fencing or decking, made to suit the space you have available. 
DeckingGo to top.
Chairs and benchesGo to top.
Chairs and benches can be a stunning and relaxing feature for your outdoor space, this corner bench is designed by Woodnewt.
FencingGo to top.
Fencing such as standard panels, palisade, or post and rail can be manufactured and fitted.  The standard fence panels here were cut down on height and width to match the existing fence.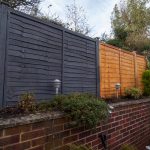 We additionally can work with:-  stud walls, brickwork, pipework, doorways, ceilings and floors etc,  to get built in features or installation to fit sympathetically into its environment.
We offer a friendly and skilled, service,  phone or email us to see what we can do for you
Get in touch
Email: brian@woodnewt.com
Phone: 07980 817041