Country Cottage Shelving
This project started out as 'can we have some shelves fitted  in the kitchen'.

After chatting with the homeowner,  I suggested different style options available to them.  depending on the function required, and the final aesthetics.  Following our discussions I suggested two pairs of chunky shelves on each side of the kitchen to suit their wall lengths, these would be supported by cast iron brackets.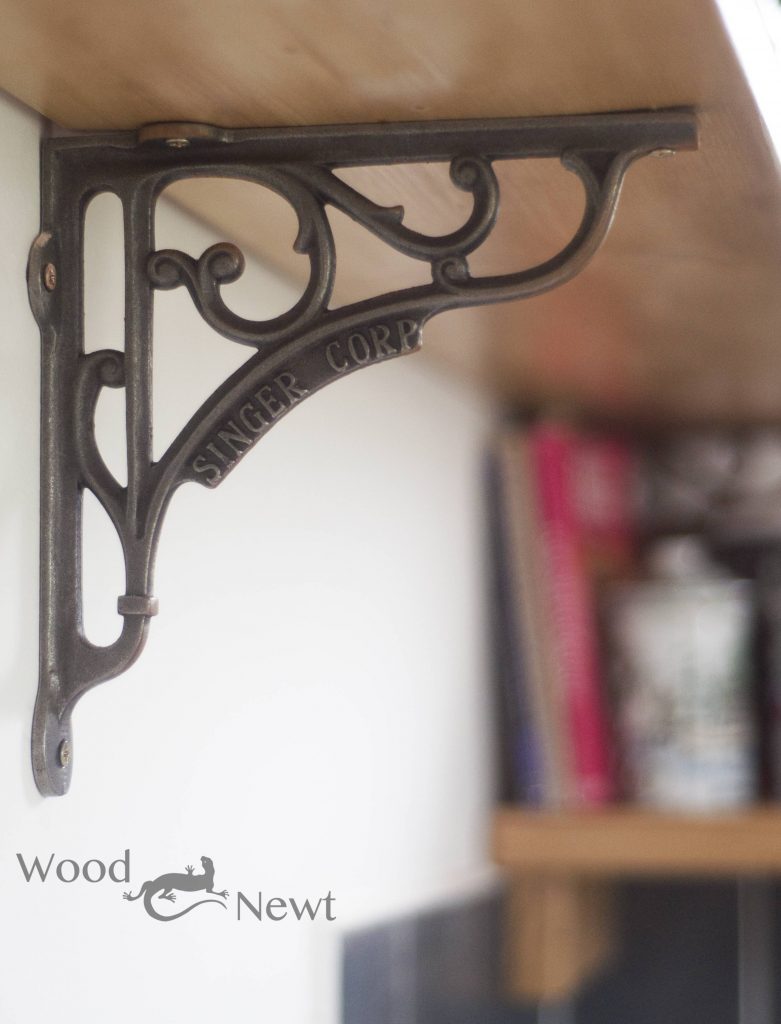 As they were unsure of wood colour shades, I created some samples. the shelf boards were stained a light oak shade, and then due to the location, sealed using a water based satin varnish. The cast iron brackets were sourced on the internet.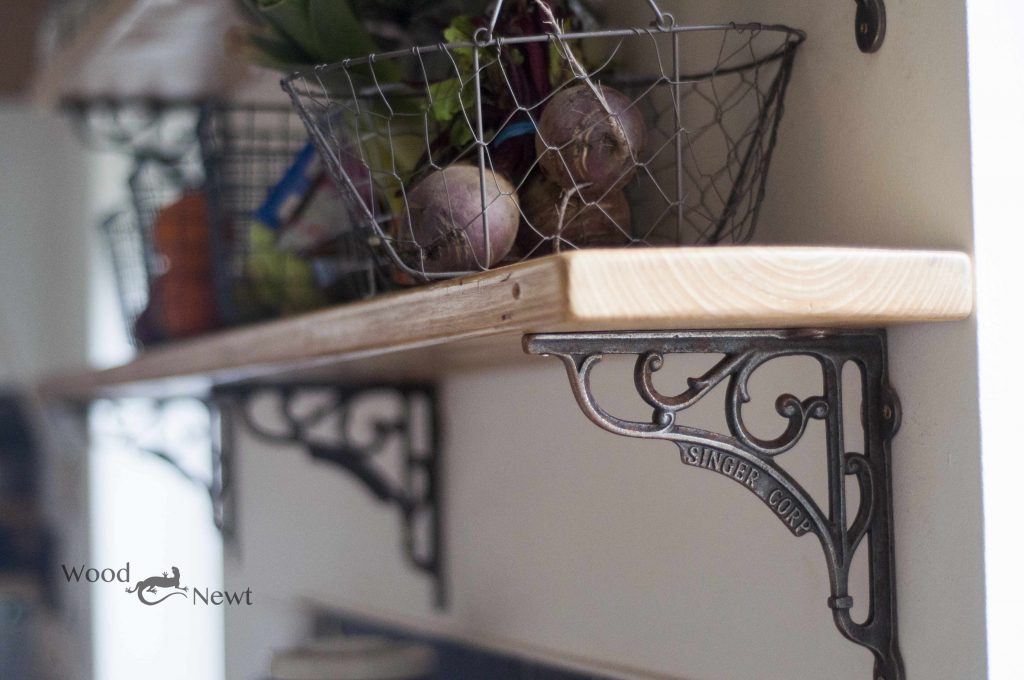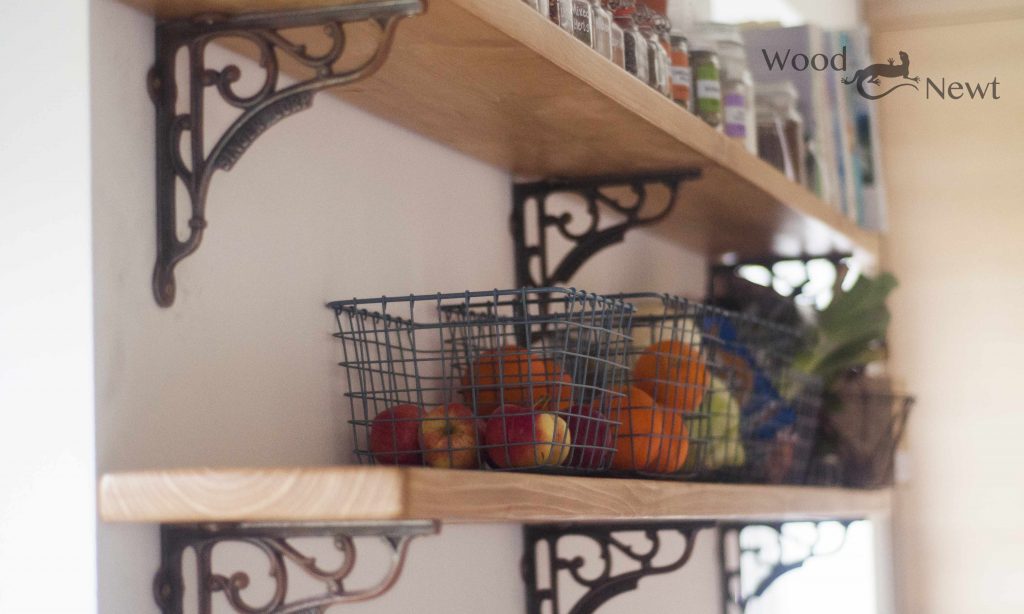 Partway through the project, an additional single shelf was asked for, along with the installation of a clothes airer.  We only had one bracket remaining so I manufactured two chunky feel battens as supports.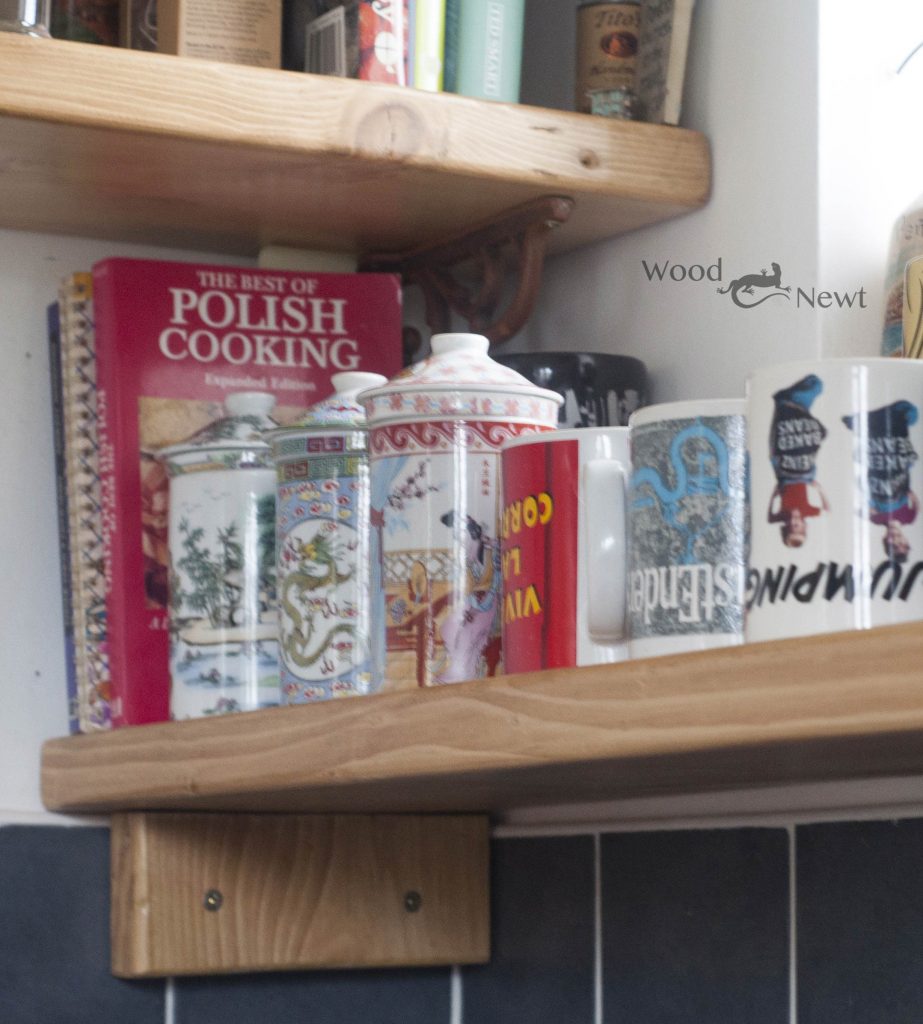 I was additionally asked to fit the matching clothers airer that is suspended from the ceiling, the whole kitchen has been transformed