Power tool box: – A solution for snagged power leads and damaged tools
Having power tools to aid productivity or simply reduce fatigue is great. Sometimes your power tool will have it's very own branded storage case, smashing! If not, then the chances are (if not cordless) it will get put on a shelf or in a box with other stuff, with the cable either getting tangled or damaged.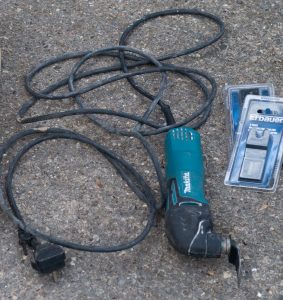 You can try keeping them in the flimsy cardboard boxes they come in originally, but in a busy workshop they don't last long.
I have made boxes for some of my tools, I have made similar boxes for clients too.
Boxes have been made for various tools now:- orbital sanders, 4.5" angle grinders, power planers, and oscillating 'multi tools', along with my very own drill case that stows 3 cordless drills with accessories.
Benefits include protecting disks and blades from getting dulled, chipped, or broken, and stops cables getting cut and tangled. When it comes to stowing the boxes, they simply sit beside each other or stack.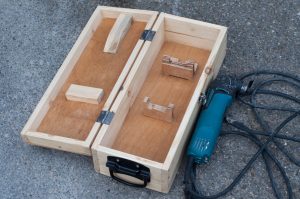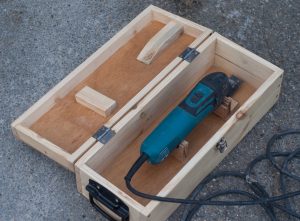 Along with the tool, you may wish to keep spare blades and any tools for fitting etc.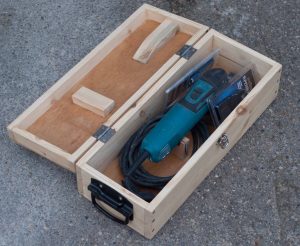 This multi-tool stows with inserts fitted inside the box to support it when carried/transported.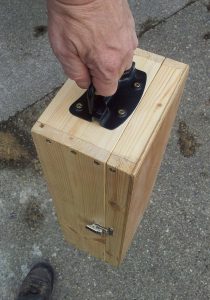 If not a simple workshop storage box, I would additionally fit a suitable carry handle too.  My own Makita belt sander will need a box soon, additionally to protect the belt from tears, it's original cardboard box is looking a little tired now. I hope to get that made soon.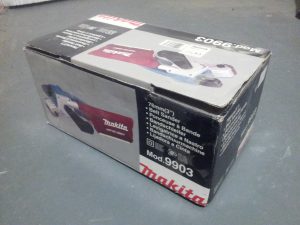 I have mainly made boxes from cheap white pine, these are solid, and often with internal features to protect blades and support the tool from movement when transported. I am considering using 9mm plywood for my next box.
If you would like a box making, contact me, simply drop me a message here.