This job called for panels of matching style to be fitted. The height of the pre-existing panels were not standard.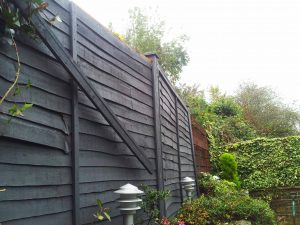 Two panels were cut down on height to 55 inches with the second additionally reduced to less than half it's width. The offcuts were deconstructed and then using my track-saw, the panels were reworked  to be rebuilt as per original construction.
Having bespoke fence panels manufactured gives the householder a consistent look and feel to the resulting completed fence.
With regard to issues with the pre-existing fence, the sad and broken panels were repaired with bracing battens behind the panels and re-secured.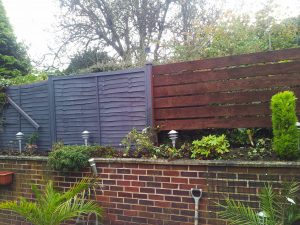 A post was inserted between the two new panels, and I additionally manufactured a matching post cap to finish. All it needs now is a lick of fence paint on the new bespoke panels to tie in with the pre-existing panels.