Replacing the rotten timber.
I was approached to see if I could save the life of an old timber built porch.
It certainly looked very sad. The tongue and groove panelling was rotten to the core and some pieces crumbled to dust as I crushed them in my hand. The frame at the base on the porch front was rotten and had fractured, allowing the porch to pull away an inch or so from its original position. Some of the beading in the windows was either missing or rotten. The barge board by the roof edge had suffered some rot, but in the main was sound.  The muntin between the glazing at points had rotted somewhat also. But all in all this porch was recoverable to serve many more years to come.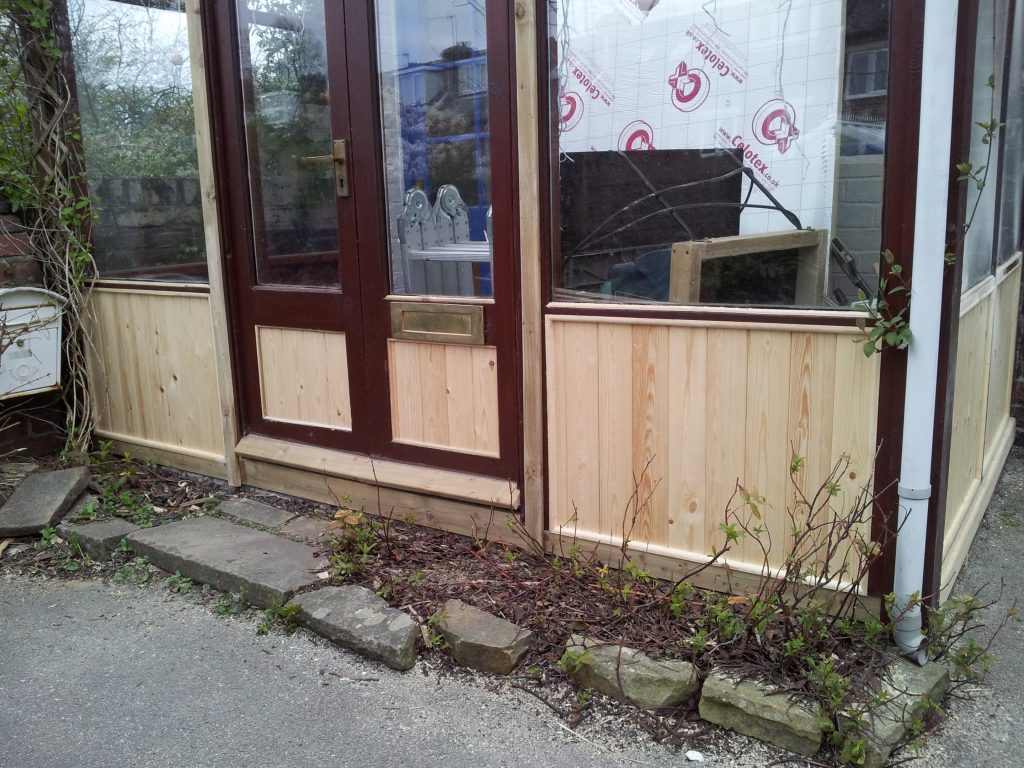 All the tongue and groove paneling required replacing, I manufactured quadrant beading to match, which was mitred and fitted in place. I manufactured a replacement frame base to replace the rotten section  beneath the front doors. As I pulled the frame together to secure the frame to the floor, the doors started binding. These were eased and rehung, and the door bolts were repositioned new weatherboards were manufactured for the doors. Once the doors were rehung, the alignment was as new and the door gently clicked shut.  The rotten muntin was cut out and a new piece was spliced in, and I manufactured beading to match the existing original quadrant profile.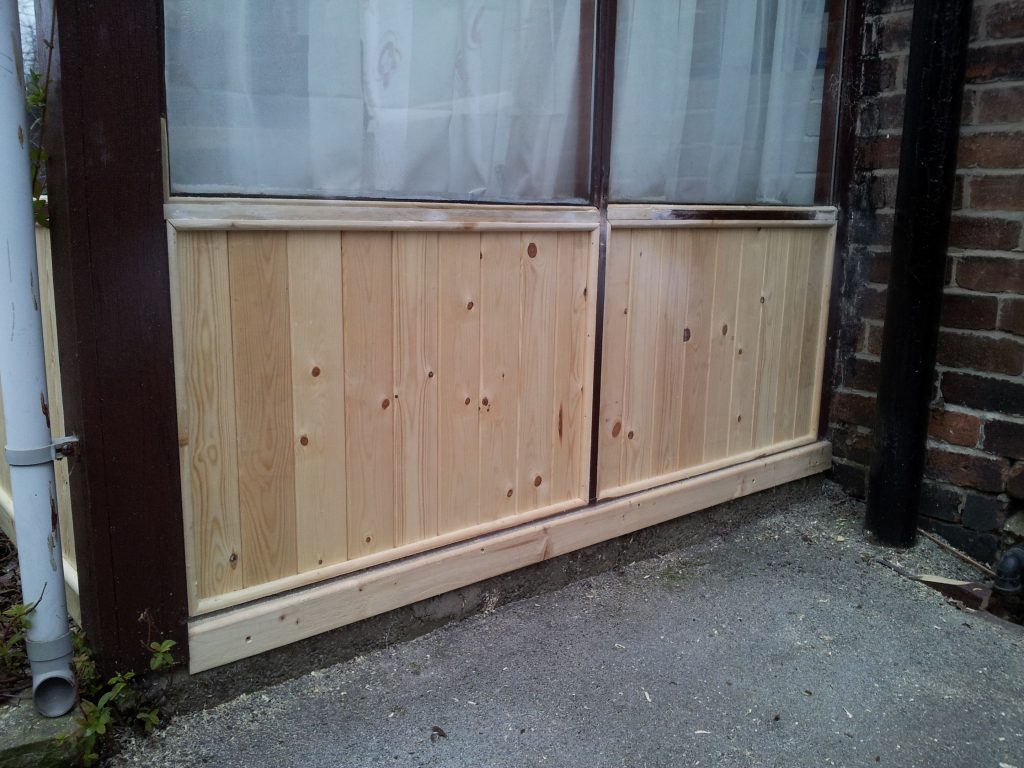 The rotten parts of the bargeboard were dug out, the area was treated with wood hardener and once dry, a two part epoxy wood filler was applied to fill flush to the surface.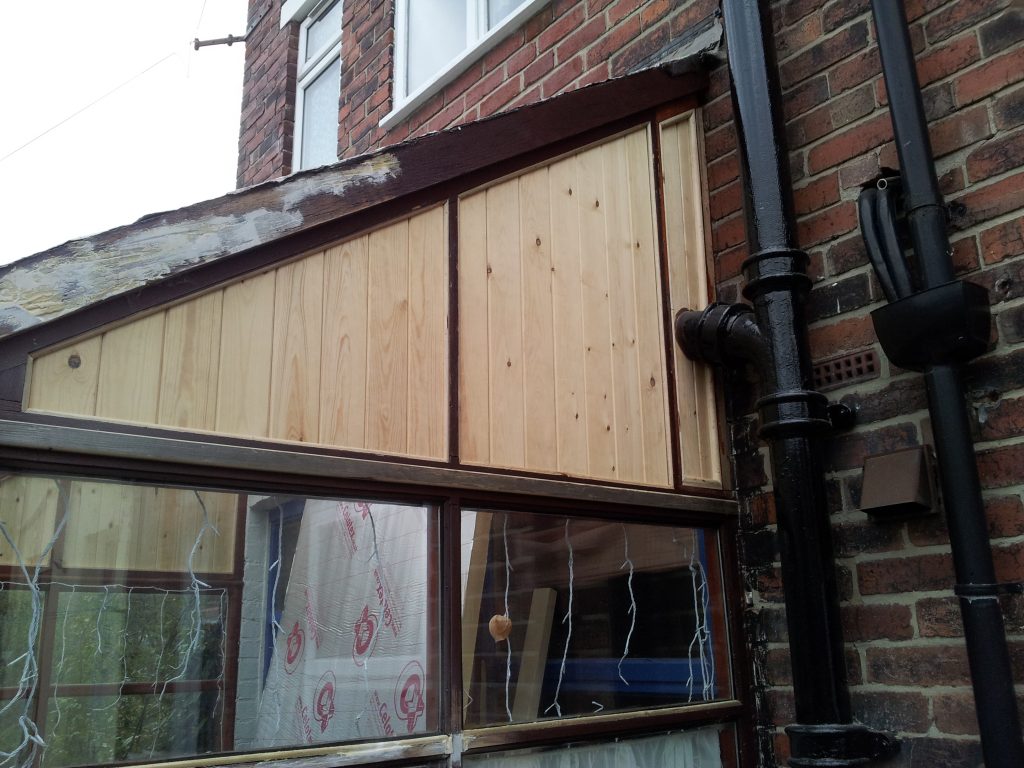 Once the homeowner chooses a new colour to be painted, this previously tired and decrepit looking  porch will look virtually as new.   A pleasing overall result.