The feature item to complete this garden project was a bespoke designed bench.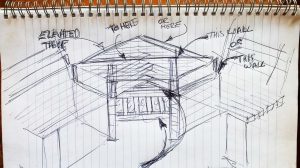 Woodnewt was commissioned to design, manufacture and build a brick and timber corner bench. The brief was to be a simple rustic bench but with the added complexity of being affixed to reclaimed brick built supports.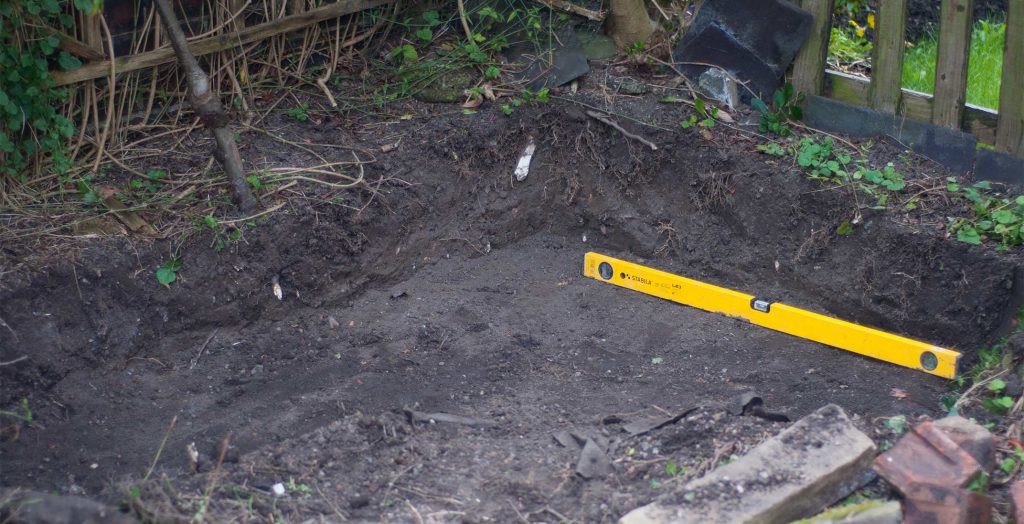 The location chosen for the corner bench was essentially into a hedge and against a tree. I dug out the soil to set concrete footings for the brick built pillars. The footings were set deep enough to allow the patio to be built over the top.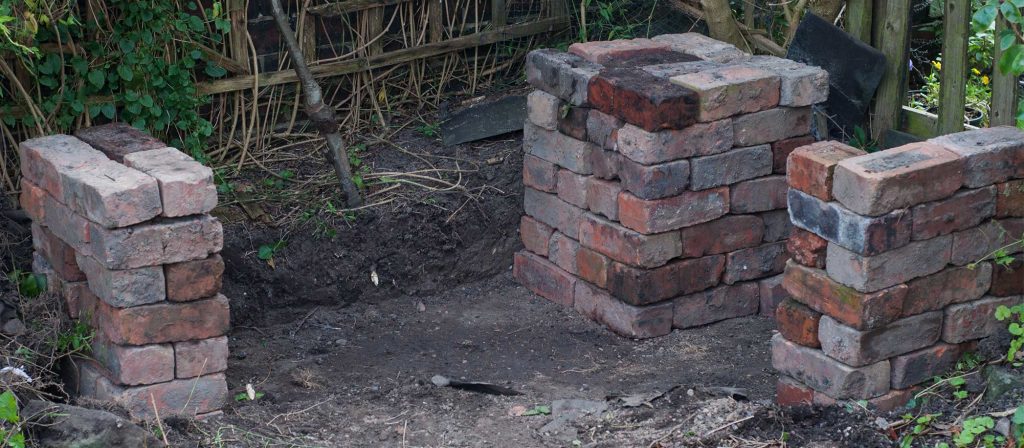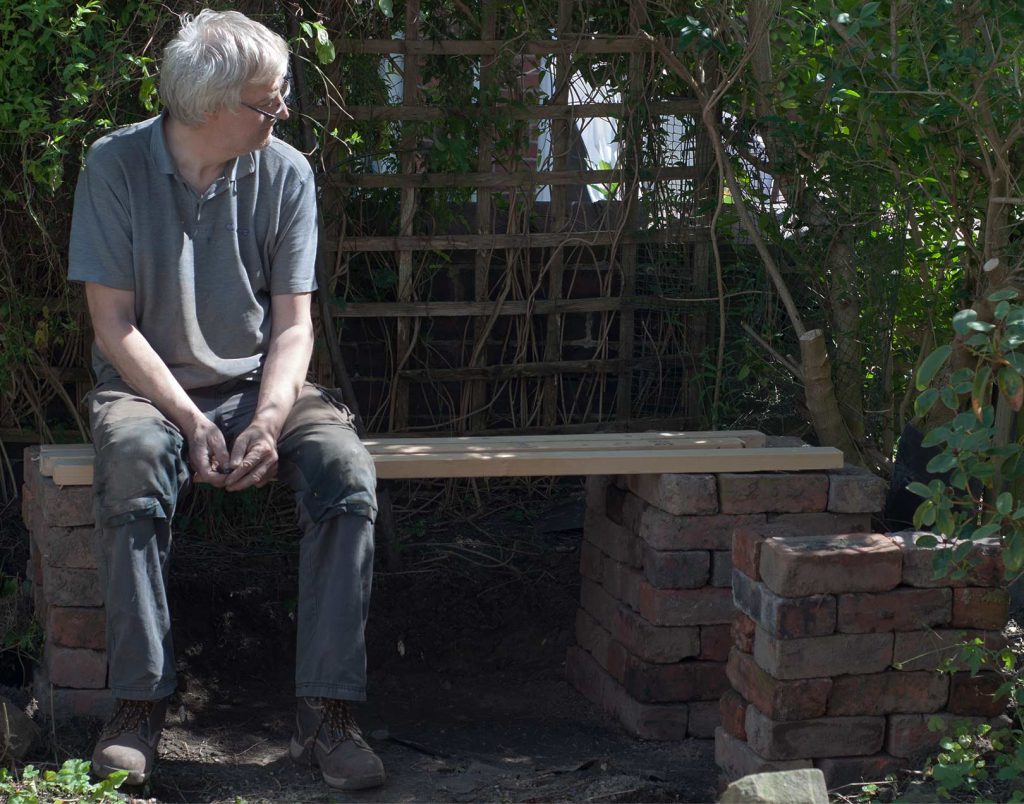 To verify the exact location for the bench, we stacked bricks and dropped some timber on to effect a bench, all was good. Once the brick pillars were built it wasn't going to be easy to relocate it!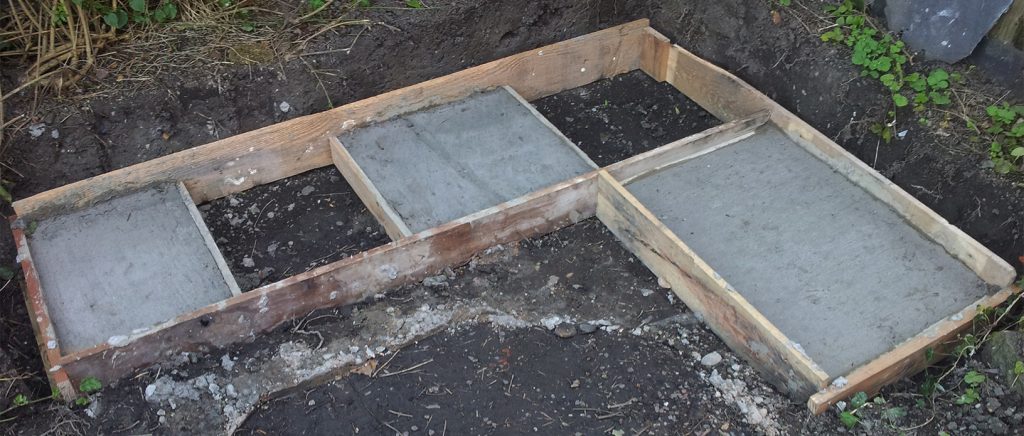 Making some shuttering, the concrete footings were poured for the brick pillars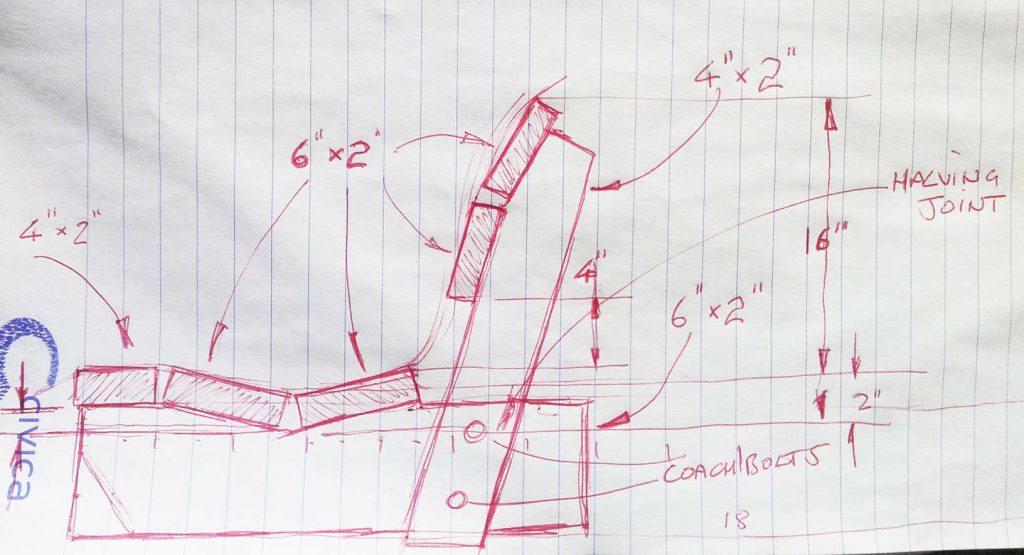 I researched, designed, and then built a prototype for approval prior to full manufacture, ensuring a comfortable bench for all to use.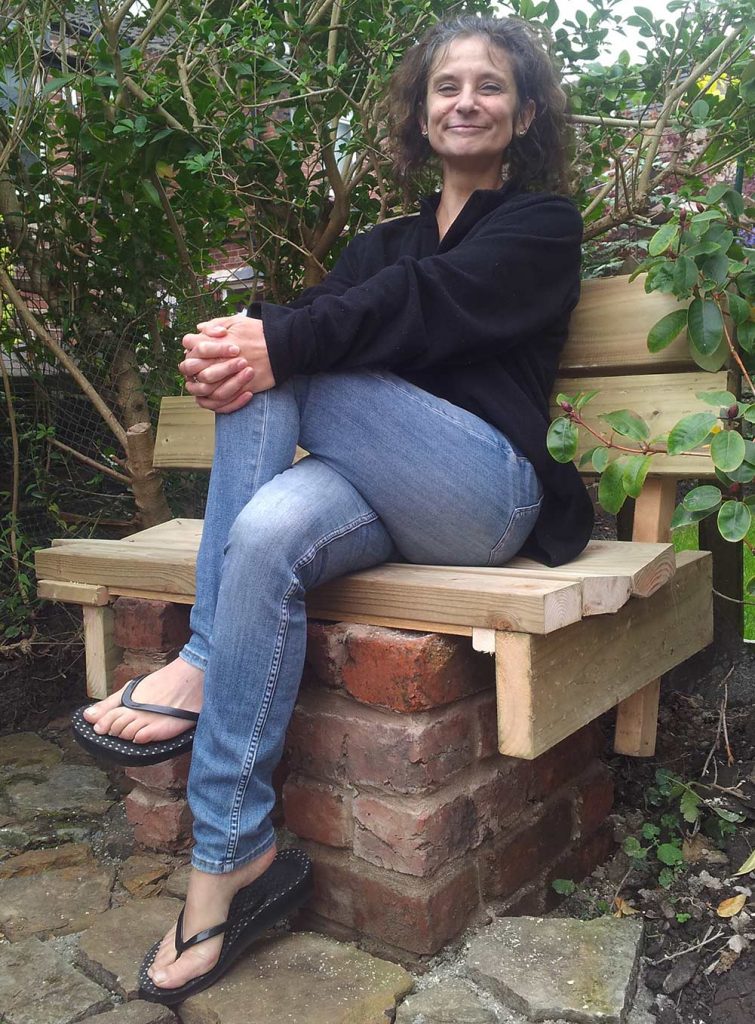 Initially an integral corner table was requested, but was reviewed and changed to allow a corner seat to be added which would accommodate more to be seated on the bench.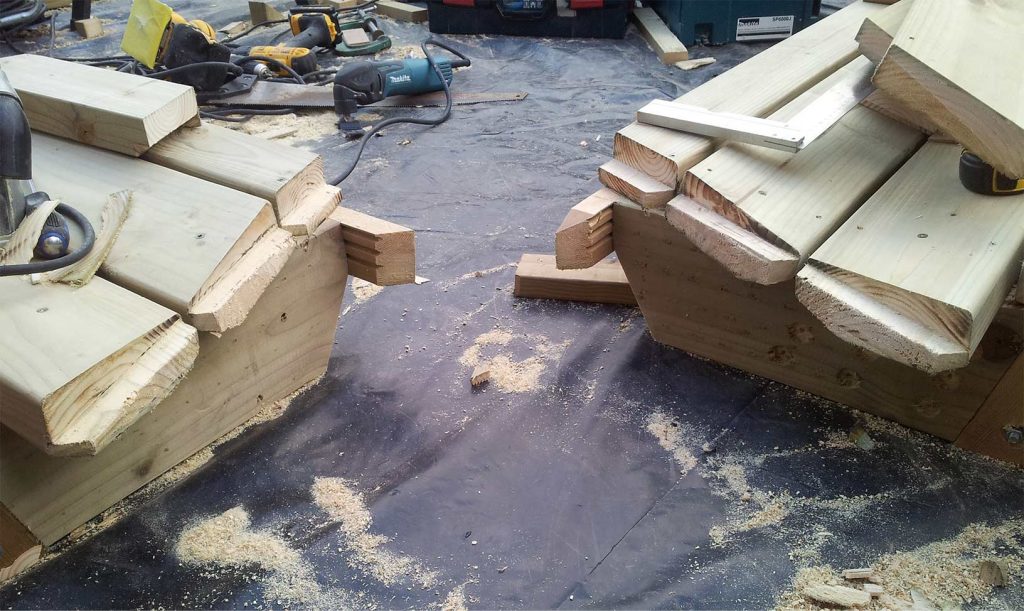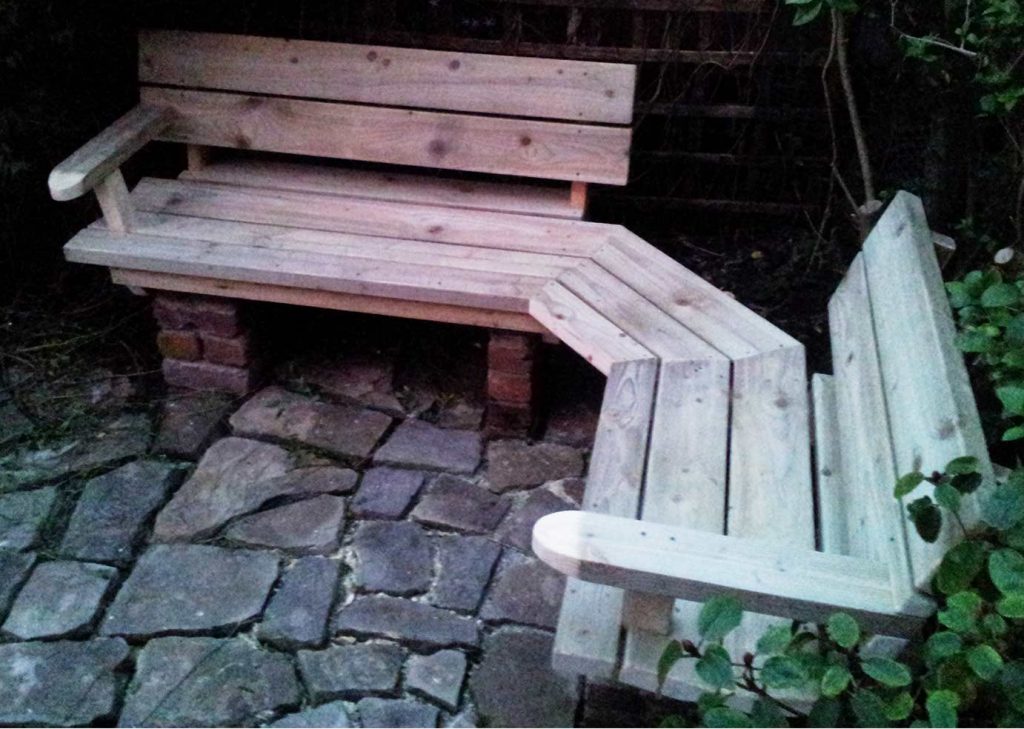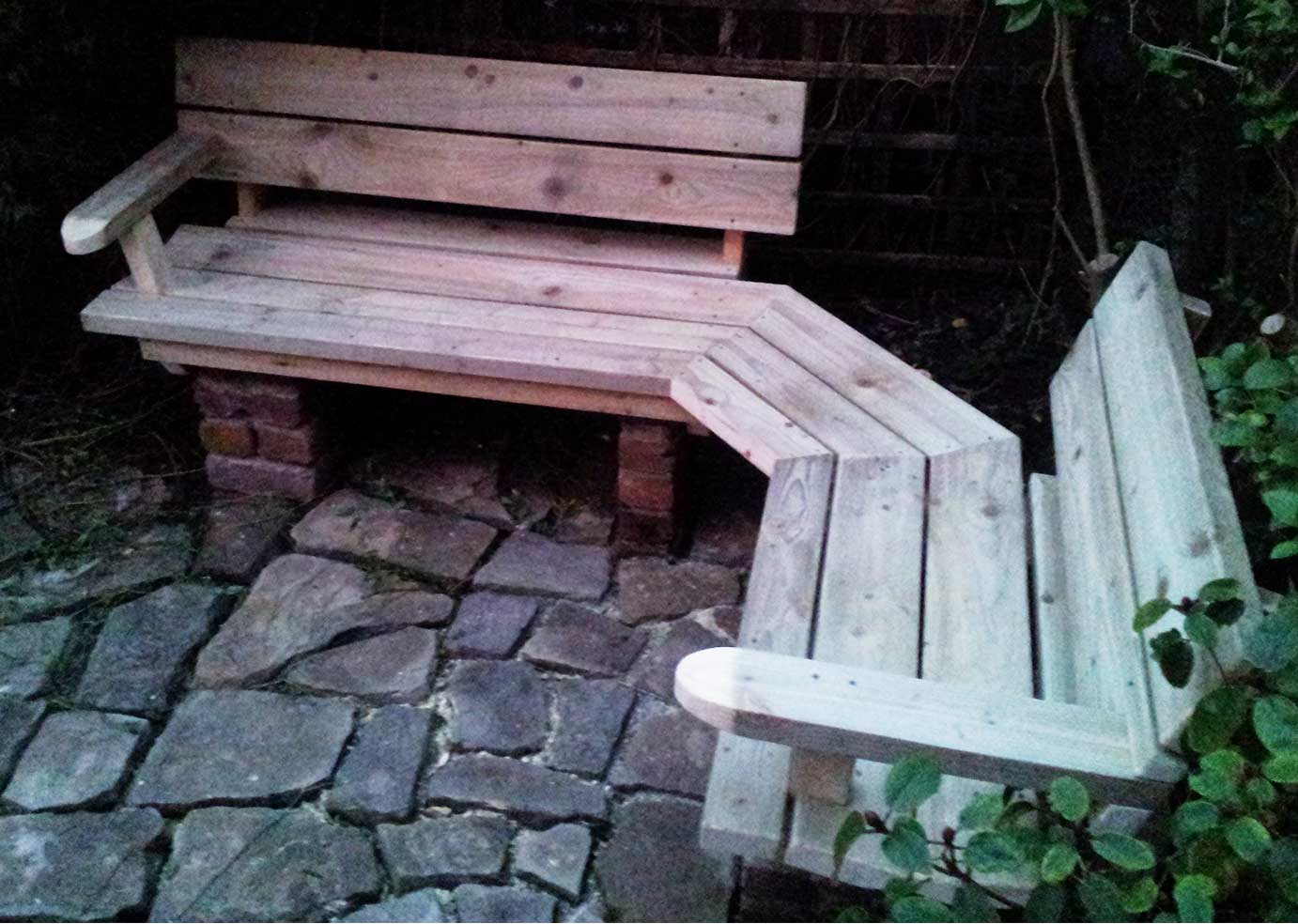 The brief was to have a 'rustic' bench, but for comfort and aesthetics, I shaped the ends of the armrests.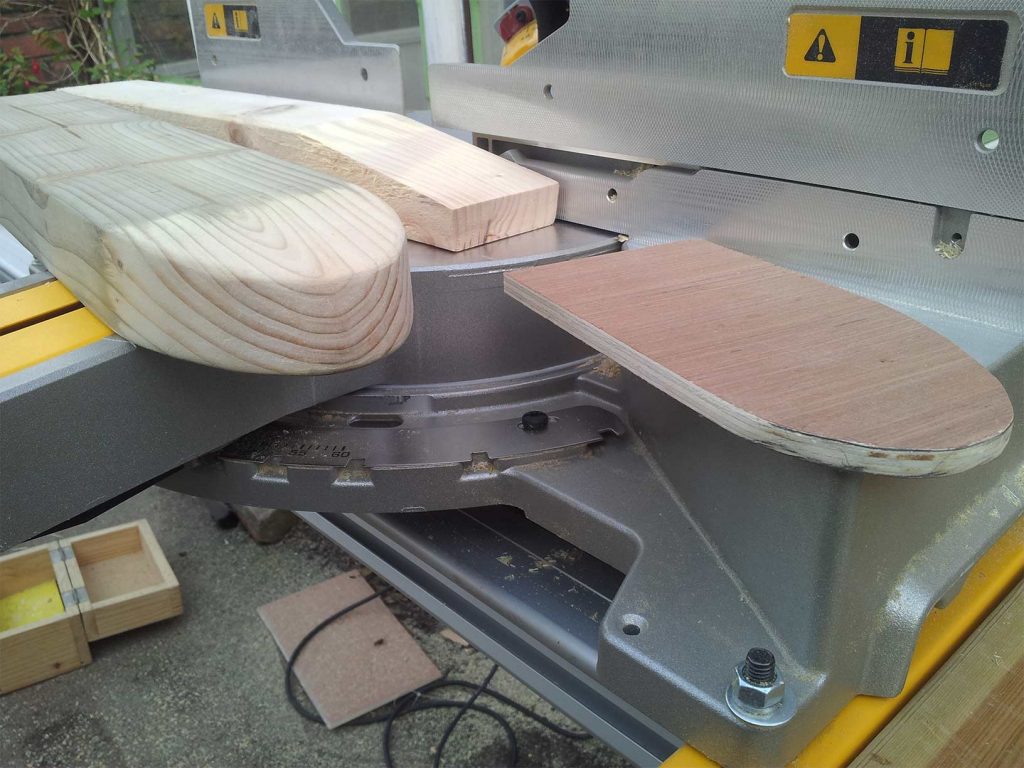 The bench arms and supports are cut and affixed into the seat and back supports and with coach bolts securing the armrest supports to the bench frame, this results in a solid and robust build.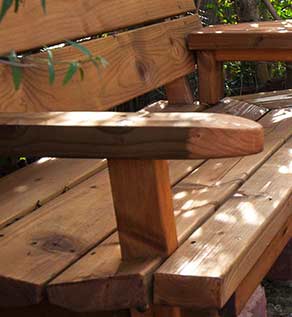 As the build was coming to completion, the request for the corner table returned, I built a removable corner table to allow the bench to function with flexibility.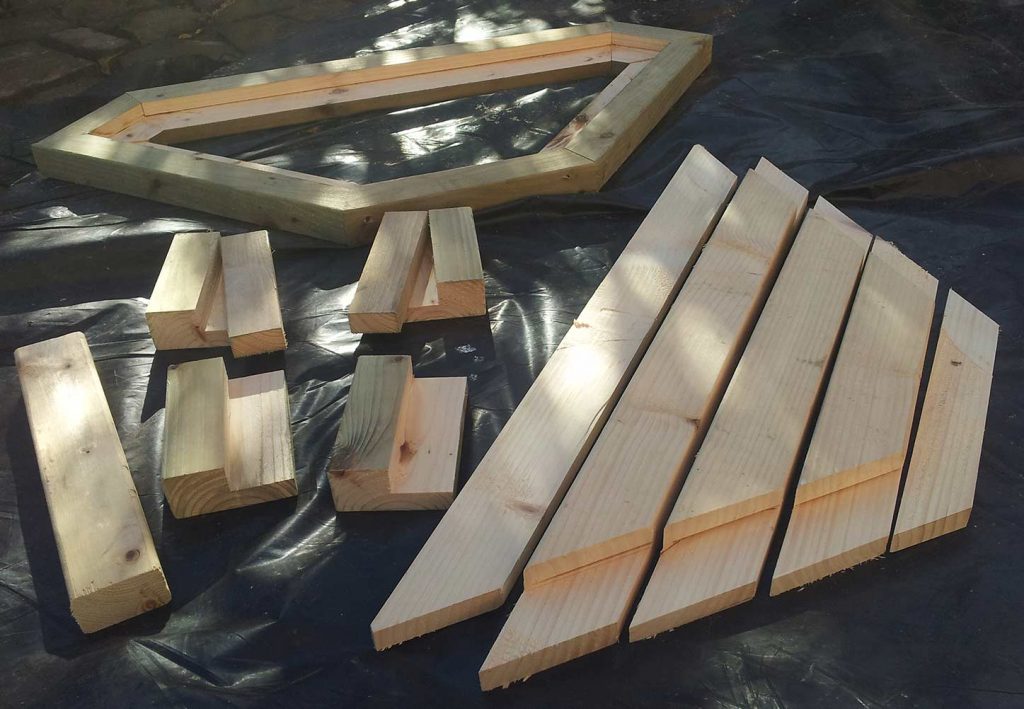 The Table is a essentially a timber frame cut with rebates, allowing rebated slats to be dropped in and affixed.
The frame joints for the table are biscuit jointed, glued and screwed. The slats are glued and secured by screws from beneath.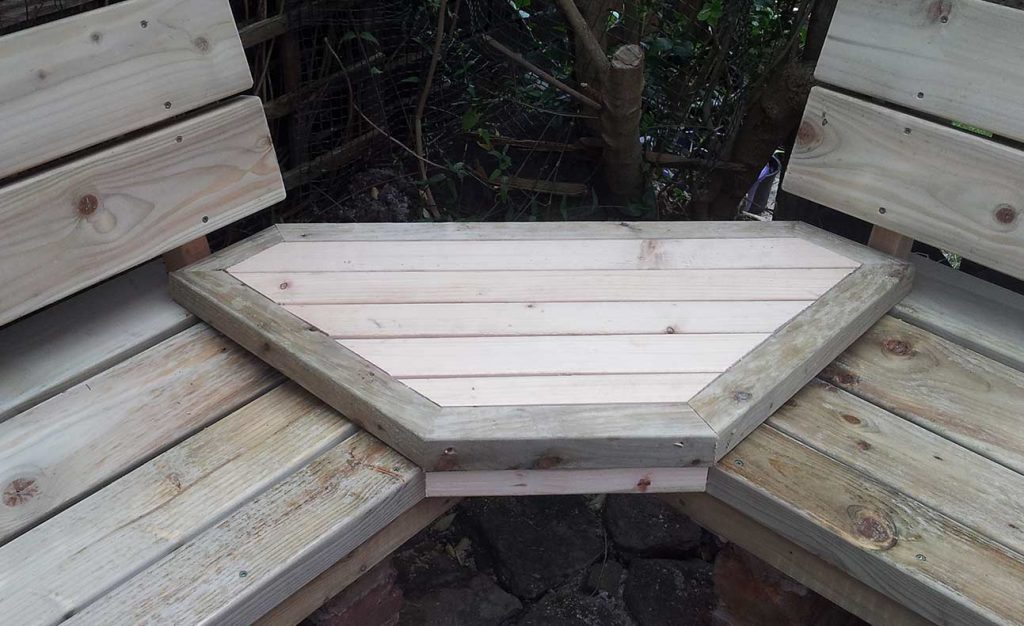 The table supports allow the table top to be simply dropped into position to affix securely. The height of the table perfectly matches the arm rests to compliment the seating comfort.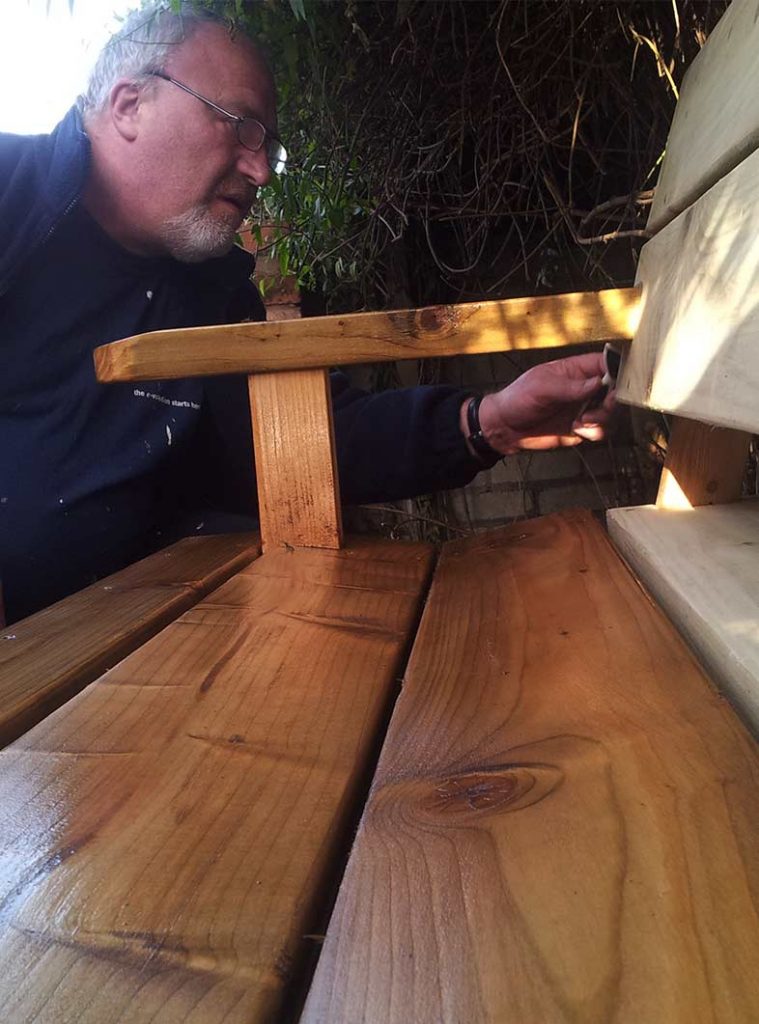 To finish, the bench has been oiled with light oak stained deck oil to complete the garden ensemble.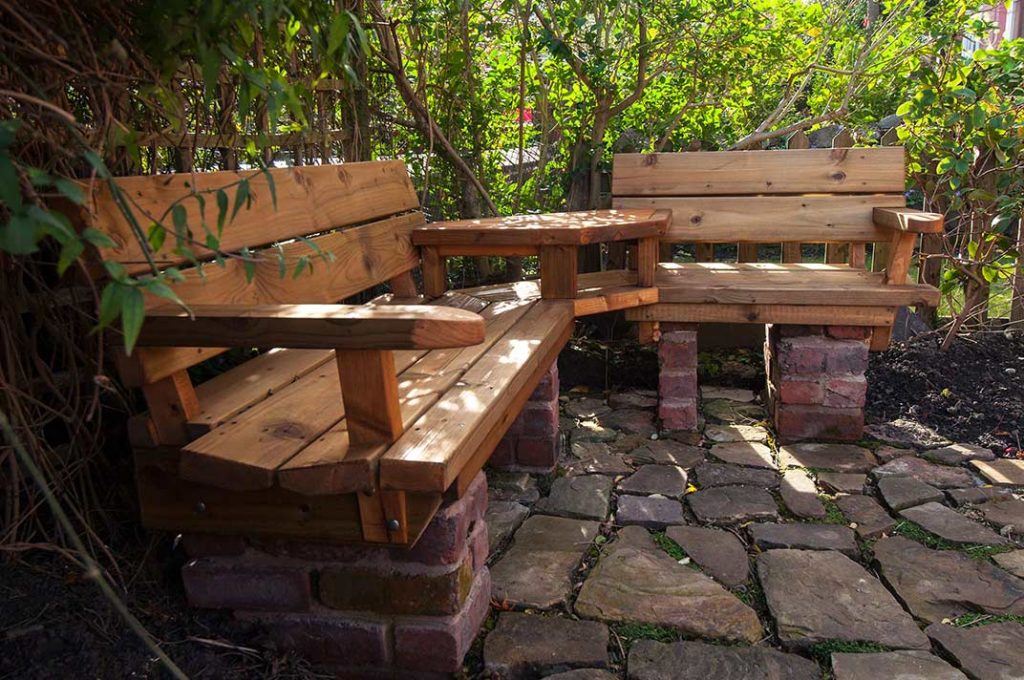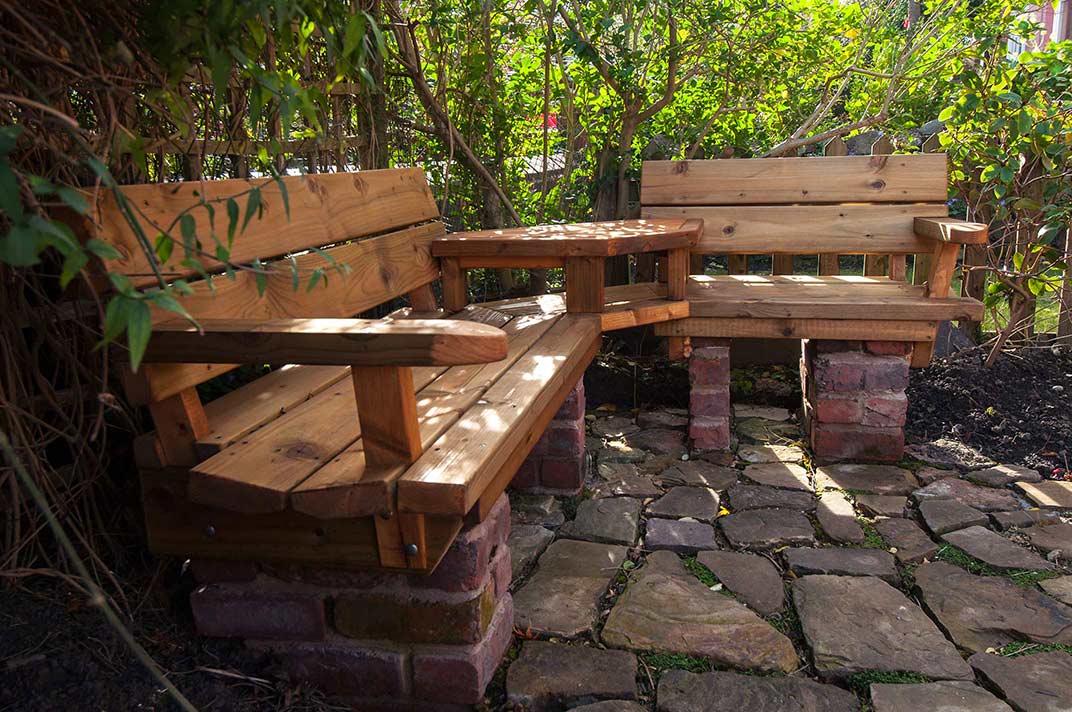 If you like what Woodnewt has designed and built here, contact me and we can discuss what Woodnewt could do for you.